Lobster Dog Biscuits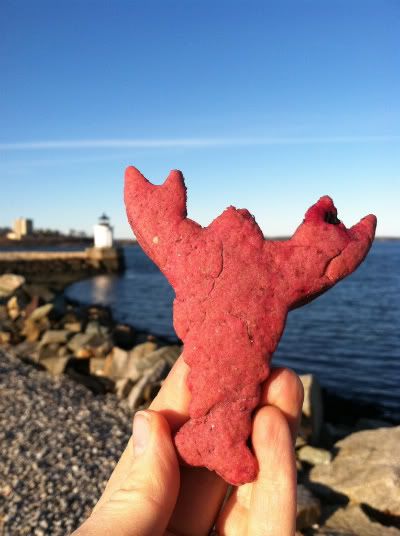 Remember the
My Heart Beets For You
cookie treats? Well, look what else you can do when you have some freshly boiled beets! Bake your dog his or her very own lobster doggie treats!
Ingredients

* 1/4 cup canola oil
* 1 cup applesauce
* 1/3 cup beet puree or fresh beet juice
* 1 and 1/2 cups whole-wheat flour
* 2 teaspoons baking powder

Cooking Instructions

Heat oven to 350 degrees F.

In a large bowl whisk together oil, applesauce and beet puree.

In a separate bowl, combine flour and baking powder. Slowly stir flour mixture into the wet ingredients.

Knead for 3 minutes. Roll out dough to 1/4" and use the cookie cutter of your choice to cut out cookies. Place on prepared cookie sheet (either use parchment paper or grease sheet) and bake 14 minutes, or until a toothpick inserted into a cookie comes out clean. Remove cookies from the pan and cool on a rack.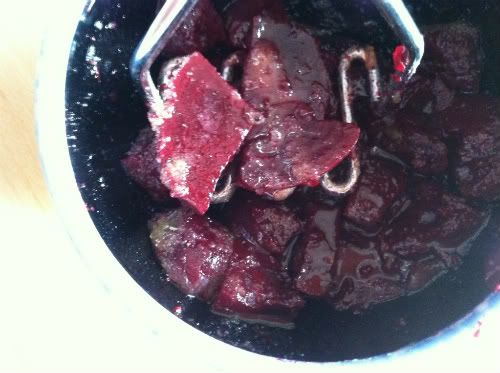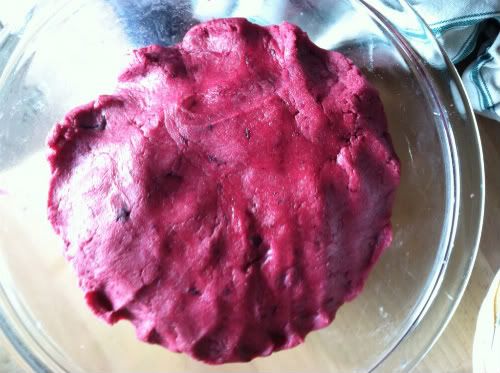 ---