CONGRATULATIONS Debra! You are our contest winner! You will be contacted momentarily for details so we can get your Hip Hound Holiday Collar out to you!
Thank you everyone for participating!
We've brought back our popular Hip Hounds A
ppliquéd Collars! We've got several new designs to showoff - let's start with our new hip holiday collars: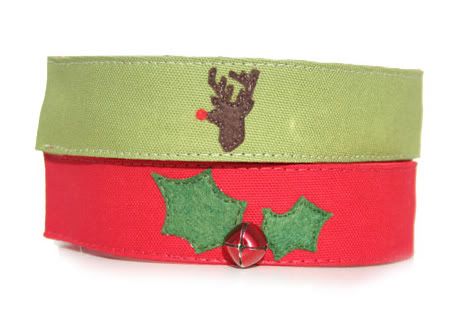 The sky is the limit on what we can a
ppliqué onto sturdy and brightly colored twill/canvas fabric, but for now, feast your eyes on these super hip collars: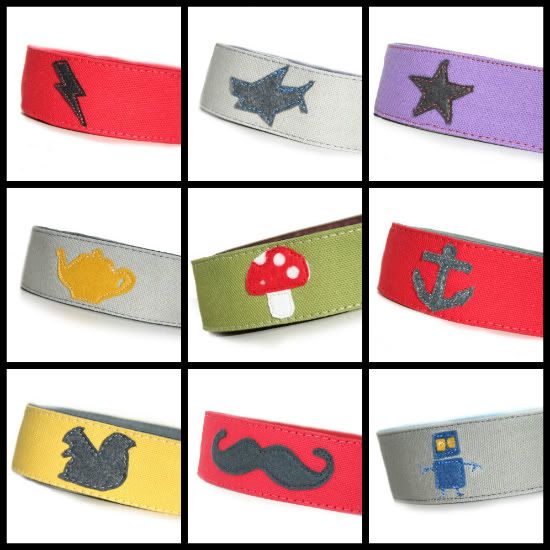 And now for the giveaway! Who wants a Hip Hound Holiday Collar? The winner will choose between either Rudolph or the Holly Jolly Jingle!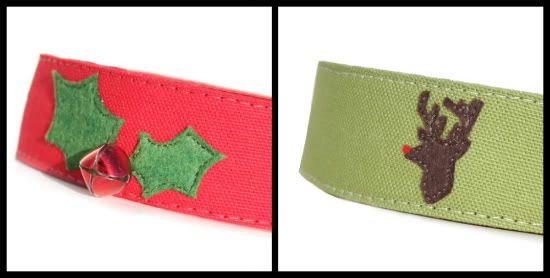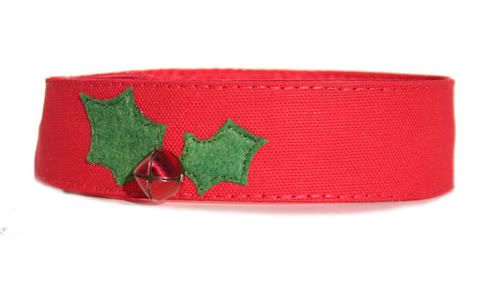 To enter:
1. Tell what your favorite holiday tradition is in the comments below or on our Facebook Page
2. Become a fan on Facebook or share the giveaway with your friends on Facebook, and come back here and tell me about it in the comment section.
{The winner will be randomly selected and announced onFriday, December 9}